6th September 2016
(Archived news can be found by clicking here.)
The glorious summer continues and I feel very privileged to be able to shuttle from desk to garden to make the most of sunshine.  Here are some images of Kent at this time of year.
Poetry Therapy News
You may be interested to read about the work of one of my trainees at an innovative charity in Cornwall which featured in the Telegraph – combining sailing and creative writing
Charmaine Pollard – fully qualified as a Certified Poetry Therapist  – is running a workshop in London on Expressive Writing with a Touch of Humour on the 22nd October 2016
News and forthcoming events
Anne Taylor and I have now taught our 8 week course in Therapeutic and Reflective Writing twice for the Professional Writing Academy.  The response from both groups of participants was very warm indeed. The next intake begins on the  12th September 2016.  
It is possible to join during the first week but then the groups are closed.  The course will run again in January and it's possible to reserve a place with a deposit.  Reductions for Lapidus members. Details here.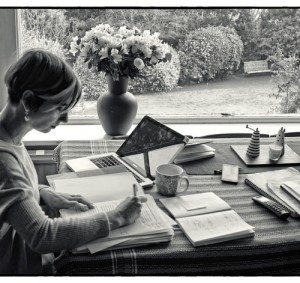 I will be reading from my memoir of pilgrimage and marriage, Baggage – A Book of Leavings at The Jolly Sailor in Canterbury on Sunday 11th September 6.30pm and at Waterstones, Piccadilly on Thursday 15th September at 7pm .  Both events are free but please book for the one at Waterstones via this link.  And please come and say hello if we haven't met in person.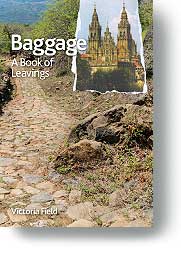 I am participating in the Sandwich Festival Poetry Day on the 24th September – so looking forward to reading with Helen Ivory among others.   I'm also giving a workshop on poetry and journeys.  The poster is a little blurry so contact info@sandwichevents.org.uk for full details.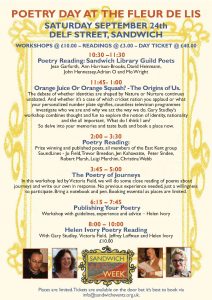 I am also teaching an Introduction to the Theory and Practice of Poetry Therapy at Canterbury Christ Church University, open to all, beginning Thursday 13th October 2016.  All details and booking via the University website here.
The course Graham Hartill and I were due to teach at Ty Newydd  this September –  Writing in Health and Social Care – has been POSTPONED to the week beginning 13th November 2017.  Ty Newydd is one of the most beautiful places I know and the course is always (and differently) a memorable experience.  Details are not yet on the website but do contact Ty Newydd via the link to express interest.