Welcome from Victoria Field 
The Poetry Practice offers courses, training and consultancy in the use of writing to promote health and wellbeing.
I work as a writer and poetry therapist, as a mentor-supervisor, teacher and tutor.  I am based in Canterbury, Kent, UK.
I have spent the last two decades developing and exploring the therapeutic benefits of literature and creative writing and am committed to developing this work in the UK and beyond.
My personal connection to this work comes from being a reader from an early age and turning to books for solace, wisdom and pleasure ever since I can remember.  Although I always loved writing essays and letters and had composed the odd poem, it never occurred to me that I too could write creatively until I attended a creative writing workshop in my thirties.  It was a revelation. Not only did the words flow in a torrent, as if a dam had been breached, but I also discovered that writing fiction, memoir, drama and poetry had a powerful effect on how my psyche ordered the world.  This combined with my academic background in psychology set me on the path I now follow.
News and forthcoming events and courses
Reading and writing for health and wellbeing – Fridays, 2pm-4pm,
Community Room, The Beaney, Canterbury. Email for details.
A Few Words About Me – Canterbury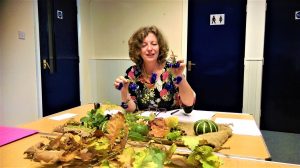 Creative writing for people living with dementia – Tuesdays, 10am-12 noon,  St Peter's Methodist Church, Canterbury.  Places available for the next series of sessions beginning 21st November 2017.  Free. Contact admin@funderfilms.com
Residential course – 6 days – Llanystumdwy – North Wales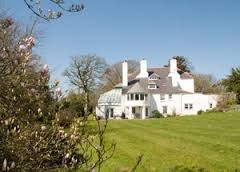 The well-established course Graham Hartill and I have been teaching at Ty Newydd  for the past nine years – Writing for Health and Wellbeing – is next running the week of 13th November 2017.  Ty Newydd is one of the most beautiful places I know and the course is always (and differently) a memorable experience.
 Canterbury Christ Church University, Community Arts Education
I am teaching various courses for Canterbury Christ Church University Community Arts Education from January to March 2018 – click on the links below for more details:
Poetry of Mind, Body and Spirit
(Archived news can be found by clicking here.)
Victoria Field
Was born in London in 1963.  She was Lecturer in Psychology at West Cheshire College before joining the British Council and serving in Turkey, Russia and Pakistan. She is a former Director of Survivors Poetry and now works as a writer and poetry therapist, based in Canterbury, Kent, UK.
She writes poetry, fiction, drama and memoir and translates from the Georgian. She contributes articles, reviews and blogs on therapeutic writing to many publications.